Urban Mission Ministries is a faith-based organization that has been empowering communities into a lifestyle of service, love and compassion for more than 60 years!
Founded in 1959 by the United Methodist Church, the Urban Mission in Steubenville, Ohio, lives out its commitment to the community in the following ways:
We utilize food, shelter, and other essential services as a tool to build trust, eliminate barriers, and bring healing and restoration for individuals and families.
We provide opportunities for transformation through service, education and hands-on training for people in need of a fresh start.
We collaborate on community development and economic initiatives to bring transformational change.
Our organization serves its neighbors through four core programs:
The Urban Mission provides emergency relief for individuals and families in need of food, shelter and other essential services.
Food: The Fresh Market is Urban Mission's food pantry that serves emergency and weekly food 4 days a week to over 2000 people per month.
Shelter: Urban Mission currently operates 3 emergency low-barrier homeless shelters that serves over 500 adults and children each year.
Clothing & Furniture: The Urban Mission currently operates the Fresh Start referral program that provides furniture, clothing and other essential items to over 100 families in need a year.
Urban Mission Works is an employment readiness and mentoring program for members of the community who experience barriers to employment or are looking for a fresh start.
Urban Mission Works has a three-tiered approach to providing opportunities for participants:
Education
Hands on Training
Employment Services
Each tier to the UM Works program is administered through a partnership between the Urban Mission and local community colleges, employers & volunteers.
The Urban Mission's Neighborhood & Community Engagement department is an outreach ministry of Urban Mission.  There are three key ministry areas of the Neighborhood & Community Engagement ministry:
UM Neighbors: Provides outreach & referral services, general clean-up & beautification services, and "check ins" with businesses, agencies and churches to build connections between those diverse groups.
Community Engagement: Connects members of the community with programs and ministries of the Urban Mission through volunteer efforts or donation opportunities.
Community Development: Works within the community to increase the capacity of residents to improve their quality of life.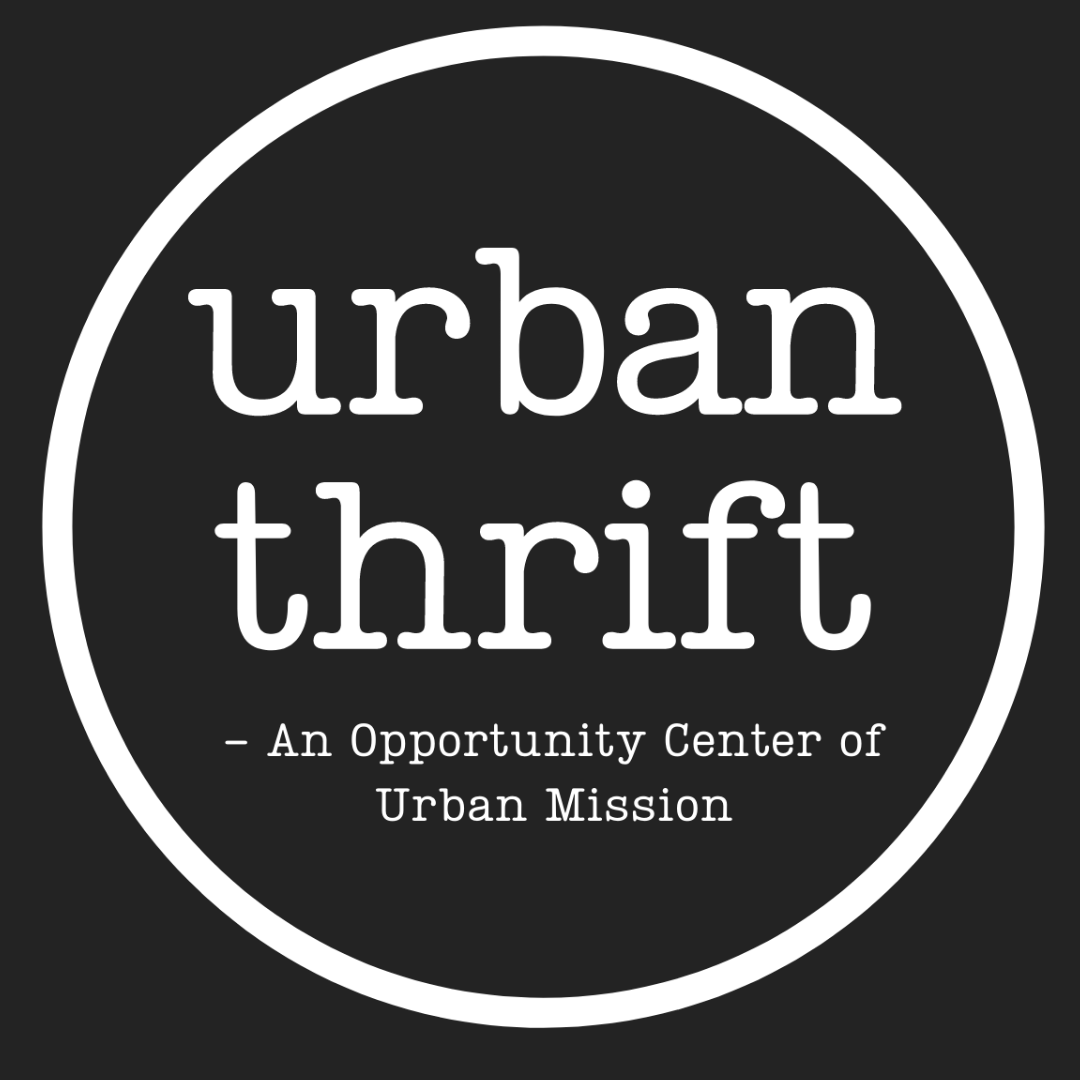 Urban Thrift is the first Urban Mission social enterprise.  Founded in 2019, Urban Thrift is a place where clothing, furniture, household items and most importantly, people, are given new purpose and a fresh start at life.
Urban Thrift strives to create community pride by giving second-hand items new life, providing affordable goods for the local community and empowering our neighbors through job training and volunteer opportunities.
Our "people first policy" prioritizes the belief that everyone has purpose and possibility and can find their place at Urban Thrift.
Our motto at Urban Thrift is: "You are welcome here!"
Shop at Urban Thrift                     Donate to Urban Thrift